News
SYLA Technologies Acquires ietty's AI Rental Brokerage Business―Strengthening the Group's Growth Strategy
SYLA Technologies Co., Ltd. (Head office: Shibuya-ku, Tokyo; CEO: Hiroyuki Sugimoto; NASDAQ: SYT) announces that it has acquired AI and chatbot-based services and real estate brokerage business from ietty Inc.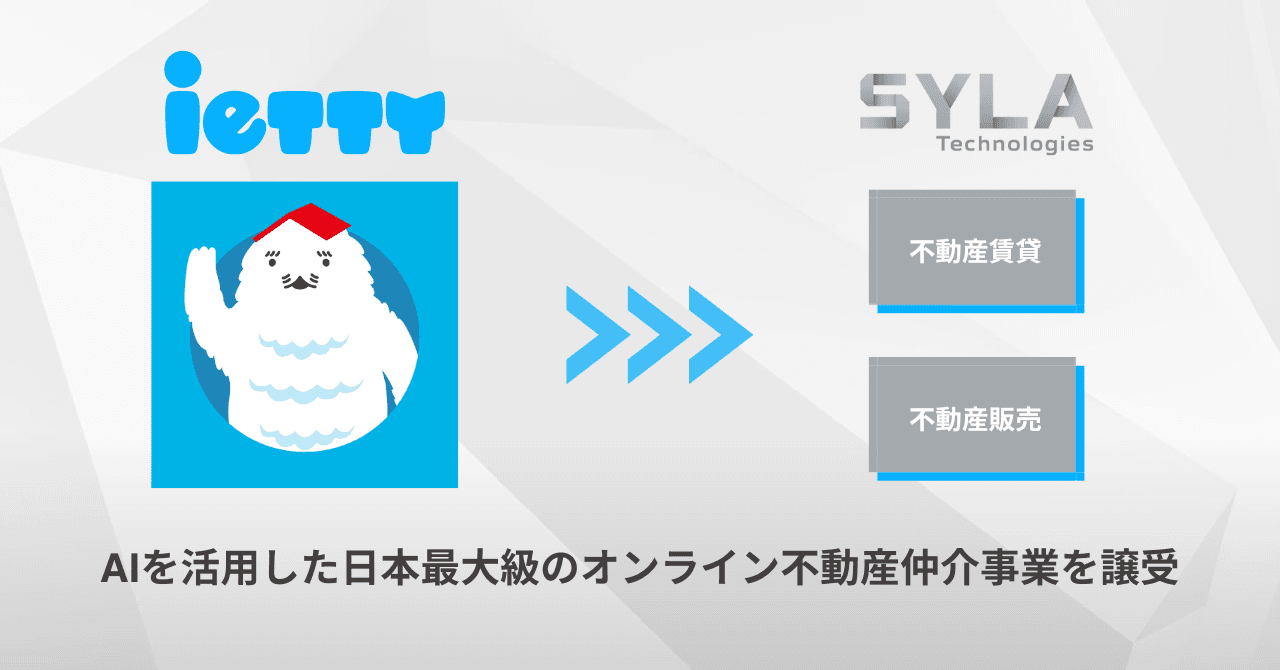 Purpose of Business Transfer
ietty is an AI-based prop-tech company that provides the latest real estate services in the real estate brokerage industry. Through this business transfer, SYLA Technologies aims to further strengthen its real estate business and promote digital transformation (DX) and the use of AI in the real estate sector.
Until now, the SYLA Technologies Group has been involved in real estate development, design and construction, sales, and rental/building management. By introducing a new real estate brokerage function with online customer service, the Group expects to promote sales of the properties developed by the SYLA Group and to provide more efficient and valuable services to both tenants and owners as well as to improve the occupancy rate of its own brand condominium, SYFORME series, thereby expanding profit-earning opportunities for the Group.
SYLA Technologies aims for a future where all real estate transactions can be completed via smartphone. Through cooperation with ietty, which has expertise in AI-based online customer service, synergies are expected with the real estate crowdfunding platform "Rimawari-kun."
Through these collaborations, SYLA Technologies will take a new step forward in the real estate industry, aiming to improve customer satisfaction and strengthen its competitiveness in the market. As part of its future growth strategy, SYLA Technologies also considers SaaS-ization and franchising of its services, moving forward toward a future in which real estate transactions are made possible utilizing smartphones.


Company Profile of ietty Inc.
Head Office: Asahi Building 6F, 1-11-2 Ebisu, Shibuya-ku, Tokyo
Representative Director: Taihei Ogawa
Foundation: February 2, 2012
Capital: 379,825,000 yen
Business: AI and chatbot based latest real estate service, "ietty," which simplify the rental property search process, effectively matching tenants with sales representatives. "ietty BIZ," dedicated for corporations, offers discount to agency fees when moving, and has been introduced by more than 400 companies.