News
[Rimawari-kun] A rush of large funds during this year! The first fund, "Shinjuku-ku Nakaochiai Redevelopment Project," with a scale of more than 200 million yen, will begin accepting applications on Monday, September 11!
SYLA Co., Ltd. (Head office: Shibuya-ku, Tokyo; CEO: Yoshiyuki Yuto; hereinafter "SYLA") will begin accepting applications for a fund for "Fuji New Heights" of "Shinjuku-ku Nakaochiai Redevelopment Project" as the first round of the consecutive releases of large scale Rimawari-kun funds on Monday, September 11, 2023. The offering amount is 213.26 million yen, with an expected yield of 5.12%.
In response to the recent feedback from many customers who were unable to buy the funds because they were sold out immediately, SYLA will release a series of large scale funds.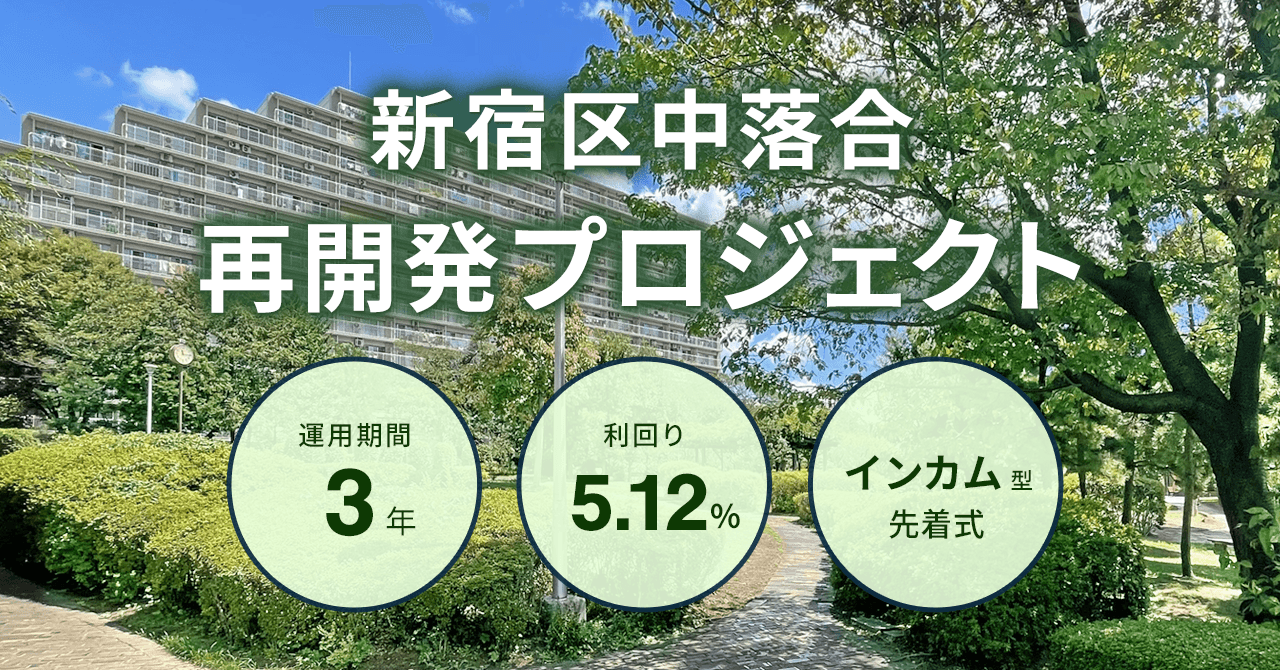 ▼ Diverse exit strategies unique to well-located properties

This fund is an income-type fund with rental income and aimed at redevelopment. The subject property was constructed under old earthquake-resistance standard, and located in the Nakai area at Nakaochiai, Shinjuku-ku, which is conveniently located approximately 3 km from Shinjuku and Ikebukuro, the "subcenter" of Tokyo.

The Nakai area encompasses a nostalgic downtown atmosphere. The area around the station is still lined with many stores from decades ago, providing a peaceful environment in the city center.

The property is located in the northwestern part of Shinjuku-ku, providing easy access to major streets such as Yamate Dori and Shin-Mejiro Dori, allowing residents to enjoy the convenience of the city center. The Toei Oedo Line and Seibu Shinjuku Line also provide smooth access to Shinjuku and Takadanobaba Stations.

Taking advantage of the good location, we aim to acquire all units in the building during the three-year operation period of eight units we have already acquired as rental units, and envision multiple scenarios at the end of the operation such as;
1. Rebuilding to a condominium, etc. by SYLA
2. Sale to those who desires a property in a good location
3. Acquisition of all units through the reorganization of a fund

Thanks to the good location, the redevelopment project will allow for a variety of exit strategies.
▼ Maximum 4x point awarding rate! Rank-up campaign vol. 1

We plan to hold a rank-up campaign, in which the point awarding rate will be up to 4 times in accordance with the cumulative amount of investment during the campaign period.

▼ Campaign Period
10:00, Monday, September 11, 2023 – 23:59, Monday, October 9, 2023

▼ Subject
Investments of 500,000 yen or more during the campaign period (The benefits will vary depending on the cumulative investment amount).

▼ Benefit (cumulative investment amount / point awarding rate)
Gold rank : 0.5 million yen or more / 1.0% (2x)
Platinum rank : 1 million yen or more / 1.5% (3x)
Diamond rank : 5 million yen or more / 2.0% (4x)
▼URL
https://rimawarikun.com/lp/point_rankup_202309_cp/
▼ Scheme and fund information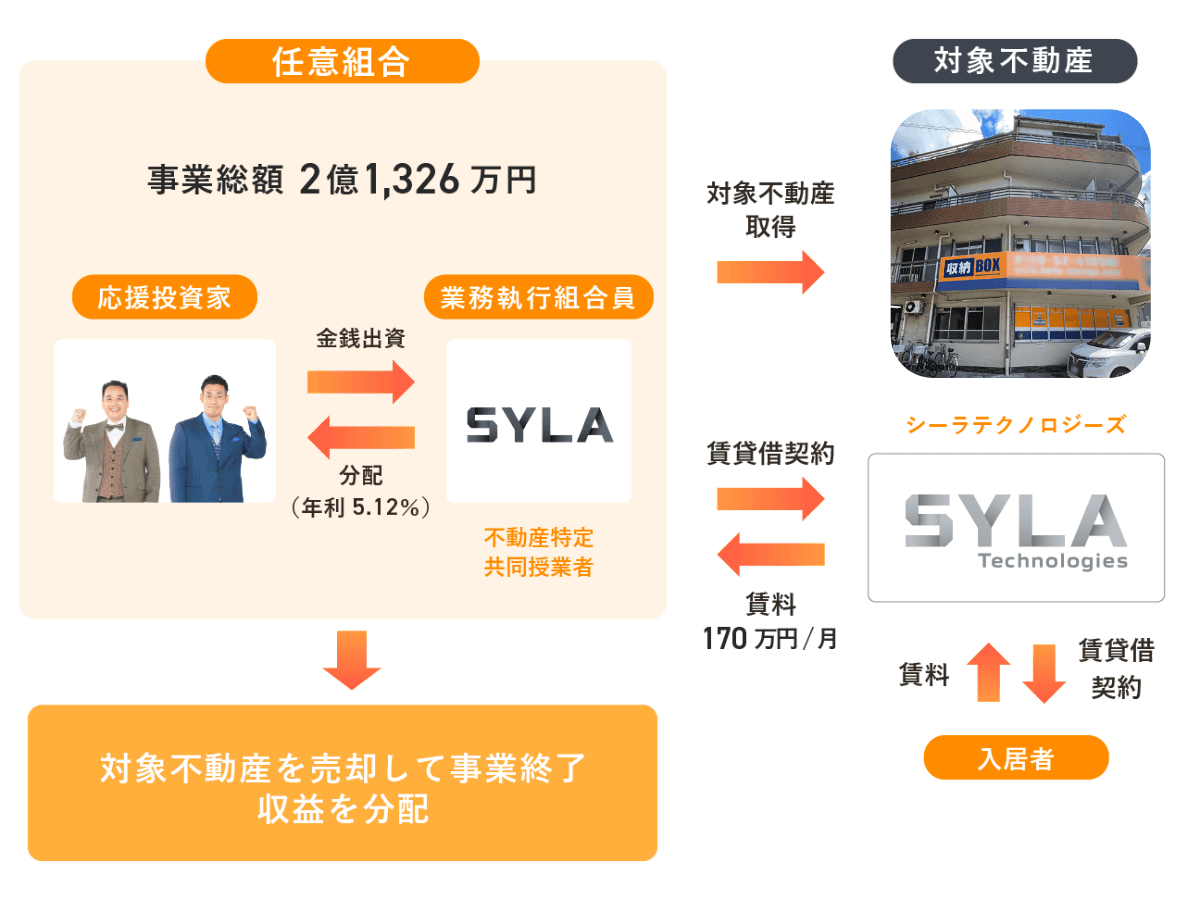 Fund name: Shinjuku-ku Nakaochiai Redevelopment Project
Offering amount: 213.26 million yen
Expected yield: 5.12%
Time for distribution: Every 6 months
Fund management period: 3 years
Type of application: First-come, first-served
Term for application: 12:30, Monday, September 11, 2023 – 12:00, Thursday, September 14, 2023 *
Website for application:https://rimawarikun.com/customers/products/69

*Applications may close early depending on the number of applications received.

What is "supportive" real estate crowdfunding platform "Rimawari-kun"?

With the concept of "support in a new form," Rimawari-kun is a "'supportive' real estate crowdfunding platform" that allows people to invest from 10,000 yen per unit in real estate that contributes to society, revitalization of local communities, and supports someone's dreams and challenges.
Website:https://rimawarikun.com