News
[ex-post-facto report] Rings the Nasdaq Opening Bell in the U.S.
SYLA Technologies (Address: Hiroo, Shibuya-ku, Tokyo; Chairman and CEO: Hiroyuki Sugimoto; President and CEO: Yoshiyuki Yuto; Ticker symbol "SYT") has been operating as a PropTech group, offering real estate crowdfunding, AI, solar power, and developer business, with the mission of "Democratizing real estate investment around the world. Enriching the 100-year life era with techonology and asset management."
SYLA Technologies was listed on the NASDAQ stock market in the United States on Friday, March 31, 2023, and a listing ceremony was held at the NASDAQ headquarters in the United States on Monday, April 10, 2023.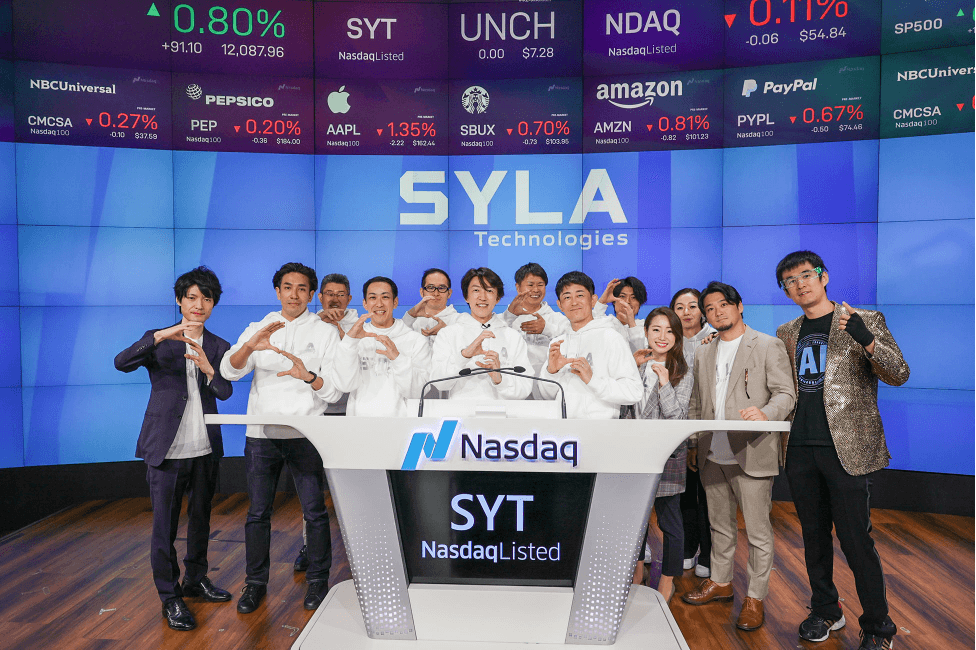 At the listing ceremony, David Wicks, Nasdaq Senior Executive Host, took the stage and congratulated SYLA Technologies, the number one crowdfunding service in Japan, on its listing on the Nasdaq as the first step toward becoming the world's number one. This was followed by a representative speech and bell ceremony by Hiroyuki Sugimoto, Chairman and CEO of SYLA Technologies.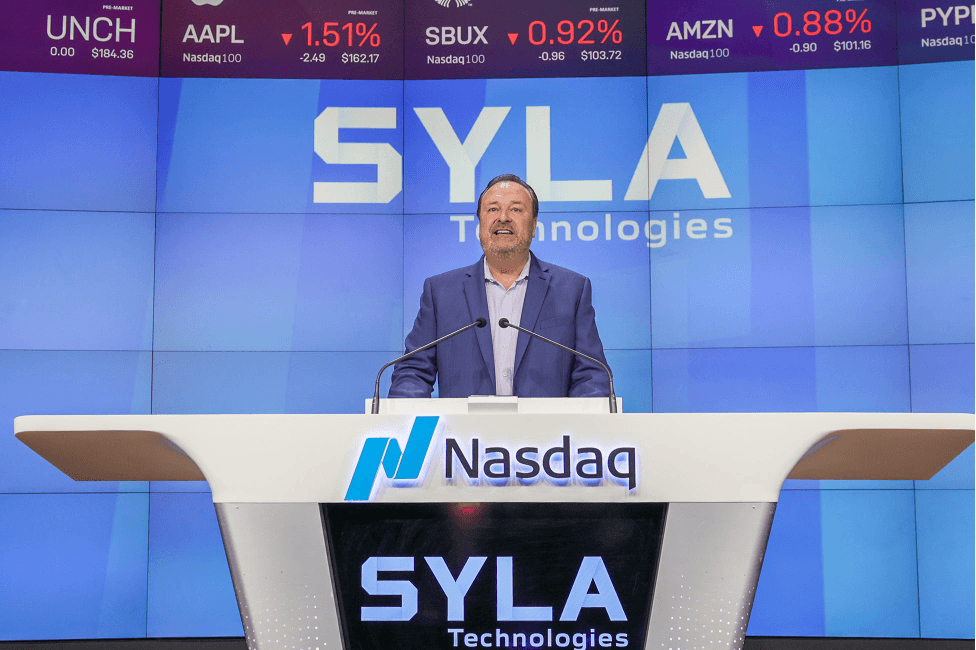 SYLA Technologies aims to become the world's No. 1 real estate crowdfunding service provider in its core business. At the same time, SYLA Technologies will continue to promote the democratization of real estate investment around the world by developing services that can be used globally through its real estate development capabilities and technology.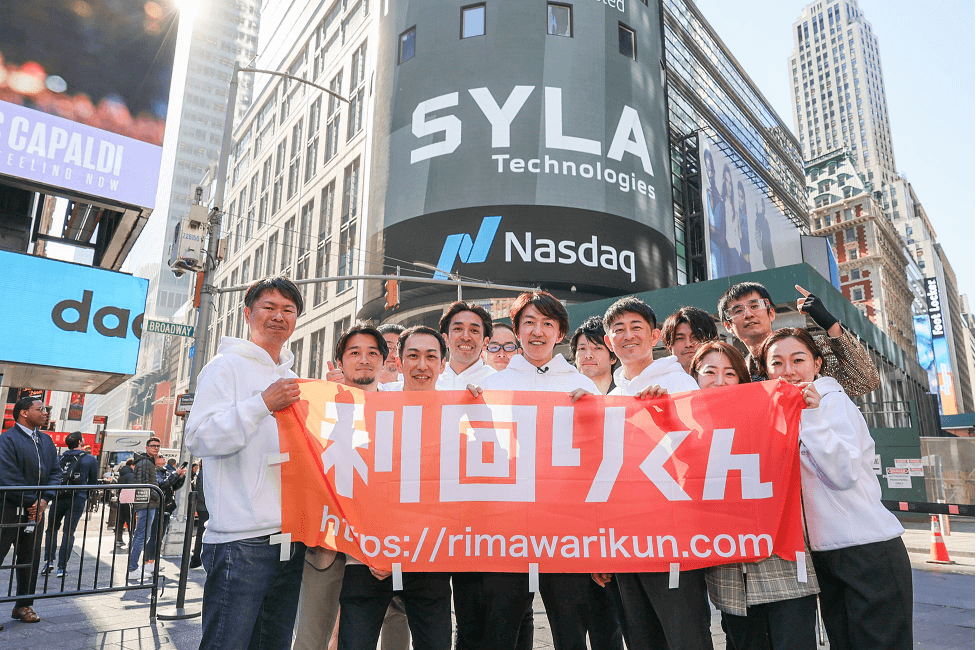 [Message from Representative Hiroyuki Sugimoto]
First of all, I would like to thank everyone.

Customers, employees, shareholders, business partners, my late father and mother, and the partner Yuto who was close to me at all times and Bosted Securities Lead Underwriter, Marlon Bailey Audit firm, Laura Anthony A lawyer's office, BEVALAQUA A lawyer's office, Bank of New York Mellon.
This listing would not have been possible without their cooperation. Thank you.
Today is a special day for us. Time flies like wind !
I lost my parents when I was young, worked hard from the age of 19, and decided to start a business by experiencing 9/11 in the United States.
For four years after starting a business, sales have tripled every year.
And the youngest to be listed in Japan 2005, but 2008 due to the financial crisis, sales and employees declined by 95 % and I almost have given up many times since then, but we were finally able to reach this day.
It feels like yesterday we have started our business.
Now, today, we are starting line of the endless marathon.When we started our business everyone said "it was impossible."
But, dreams come true. Currently, we are the number one share of real estate crowd funding in Japan, e will be number one in the world.
Our prop tech and fin tech will change the world! Be Humble. Be Ambitious.
Thank you very much!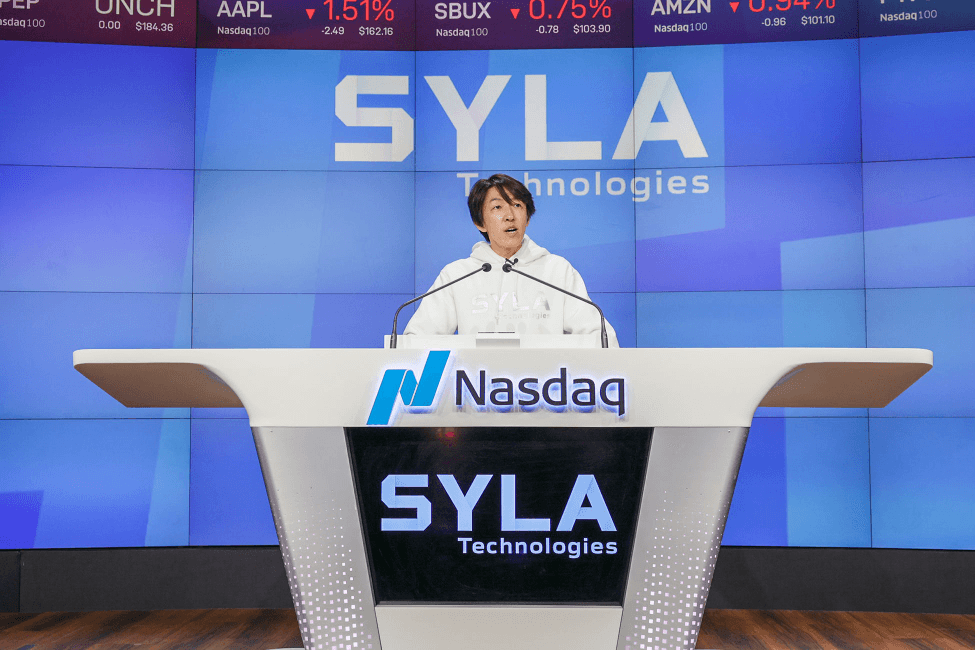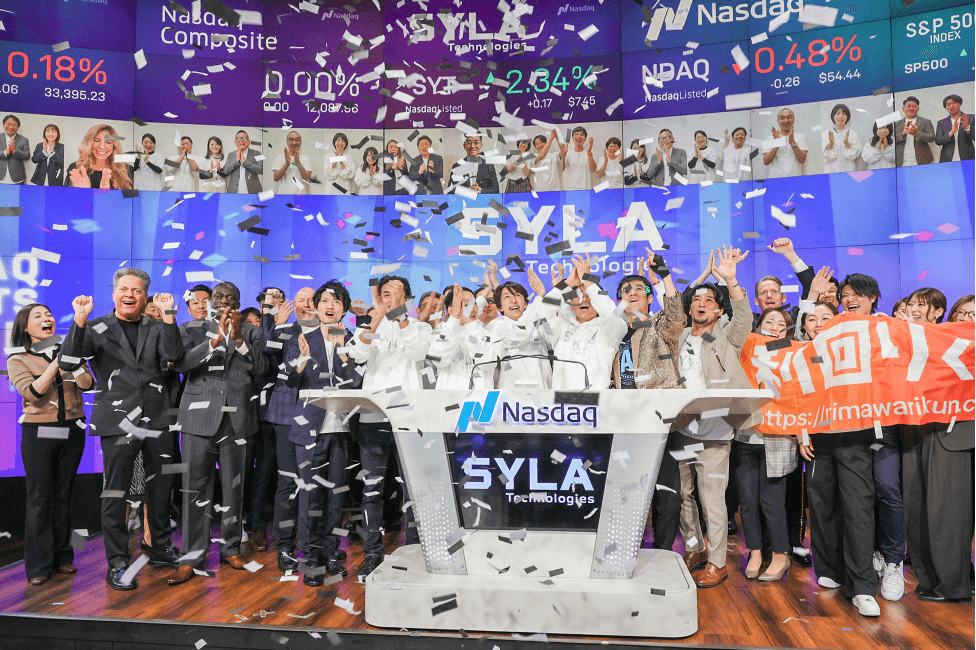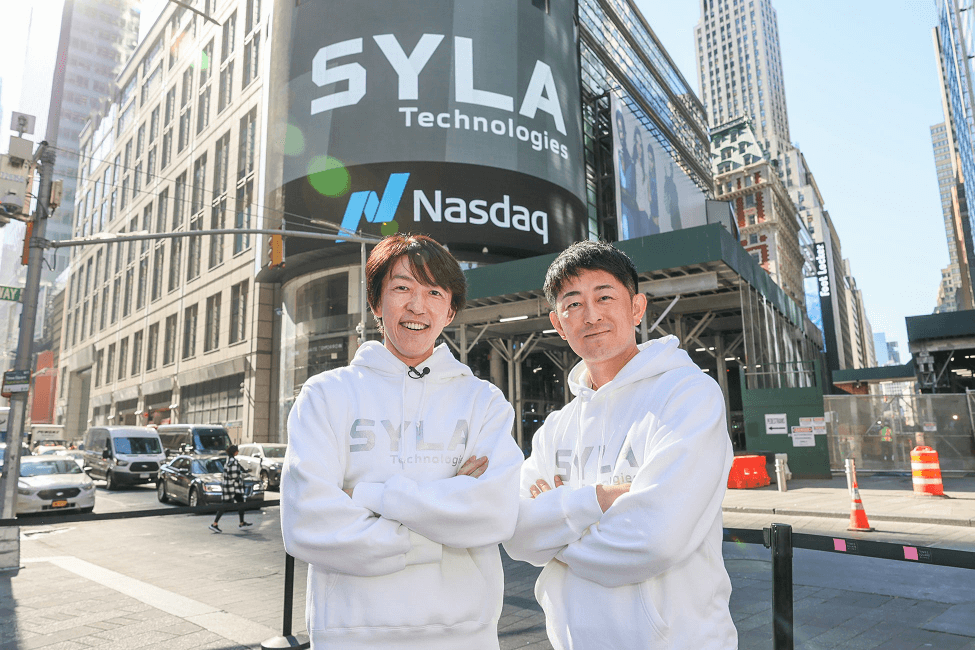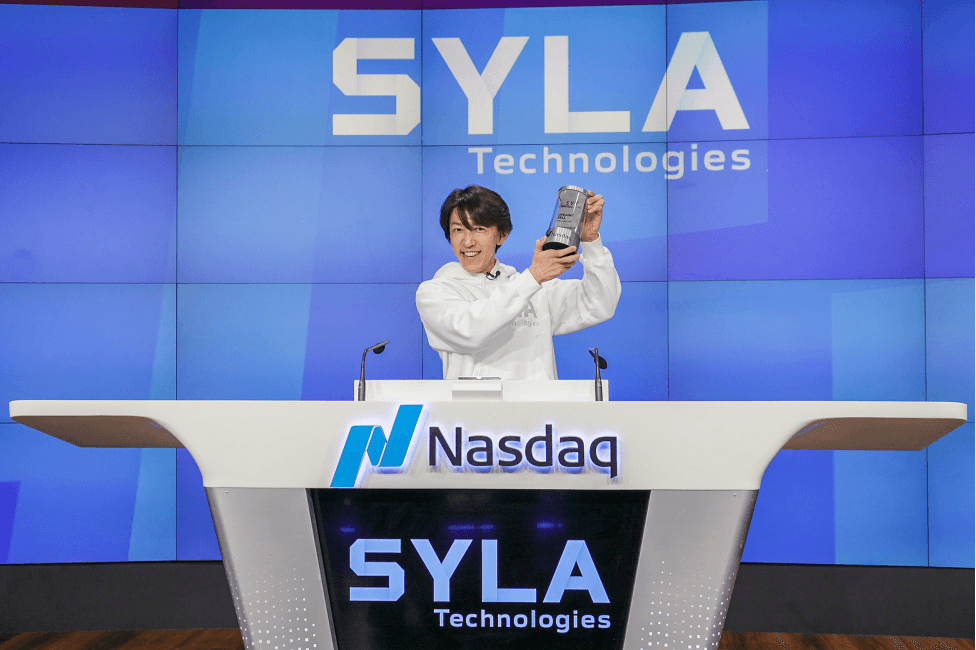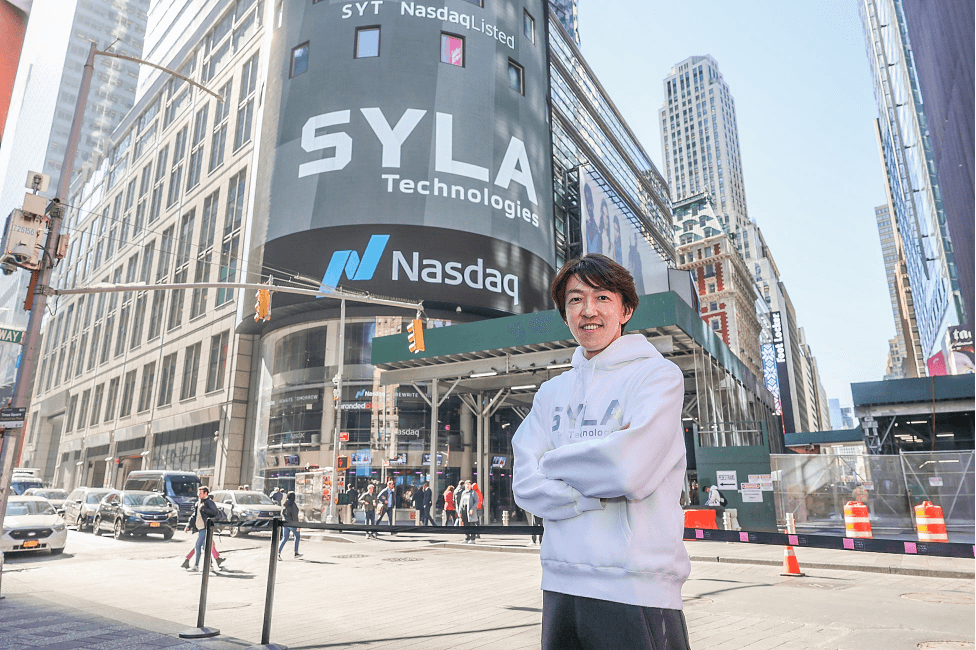 [Listing Ceremony Overview]
◦Date: U.S. time: Monday, April 10, 9:00~9:30
◦Local venue: 4 Times Square 1F "studio"
◦Contents: Presentation of notification / Bell Ceremony / Greetings by representatives